New TLR TEN-SCTE 2.0 4WD SCT
The Team Losi Racing TEN-SCTE 2.0 is set to further build upon the success and popularity of its predecessor. Famed for its durability, ease of maintenance and driver-friendly handling, the TEN-SCTE has been a global success story – both for backyard SCT bashers and seasoned R/C race competitors. With a ROAR National title under it's belt at the first time of asking, it's no wonder that R/C and SCT enthusiasts alike all enjoyed the robustness and durability that all Team Losi cars have become renowned for. Now with the TEN-SCTE 2.0, the Team Losi Racing Engineers have tweaked that winning formula and thrown in their hard-earned race winning experience into the melting pot to produce another significant step forward in 4WD R/C SCT performance.
Available only as a kit, the TEN-SCTE 2.0 enables racers to enjoy the intimacy with their race vehicles that only building them enables. Racers can now choose what oils to fill their diffs with. Diffs that now feature the Heavy Duty casings that offer improved consistency through reliability and better sealing. The driveline itself remains largely unchanged as a shaft driven, 3-differential equipped system but significantly, the motor position has been altered, lowering it and moving it further back to provide better handling characteristics and increase traction. A revised battery tray similarly lowers the TEN-SCTE 2.0's centre of gravity thus enabling crisper direction changes and improved dynamics.
Check out the Team Losi Racing TEN-SCTE preview video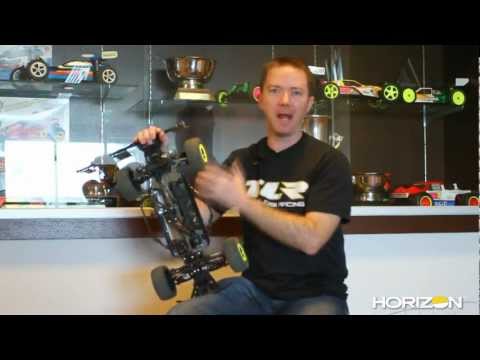 Source: Team Losi Racing